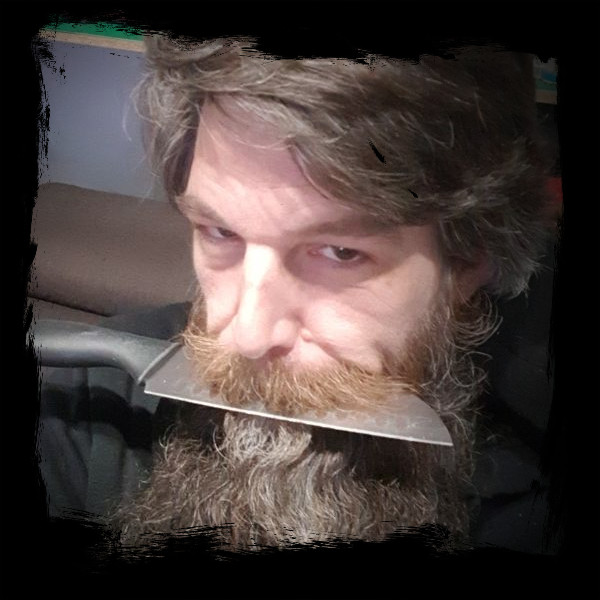 # About the Blog
This is the personal blog of NibyNool (also known as Michael Lambert).
If you like what's posted here please follow Michael Lambert on LinkedIn, or if you actively post or write articles on LinkedIn and think he would like your content please reach out and connect to him.
# About Michael
Michael has expertise in management and a passion for mentoring developers at all levels from pre-entry-level to technical or team lead. He has extensive experience working closely with CTOs and other C-level executives as a sounding board on both business and technical matters.
Dealing with all levels of corporate hierarchy, from government executives to junior developers, has provided Michael with the skill to translate technical concepts to non-technical, and business requirements to technical specifications. He is both comfortable and adept at providing technical and non-technical comments, feedback, thoughts and insights and is willing to question decisions if he believes there may be unintended or detrimental consequences.
# Business and Operations Management:
Michael is skilled in strategic planning and decision making around key areas such as cost reduction, capability planning and management as well as determining future requirements. Additionally, he is able to improve process and optimise the work environment using agile concepts.
Through the use of systems thinking Michael is able to create both short- and long-term strategies that will meet or exceed the expectations of customers, staff and other stakeholders; balancing the wants and needs of employees, customers and the business. The strategies are ultimately geared towards helping the business change, evolve, achieve greater stability and ultimately increased profitability.
# Technical & Product Management:
As a senior IT professional, Michael is able to provide technical leadership and direction in key areas such as SDLC optimisation, frameworks and coding practices and software architecture.  He delivers this through his expertise and extensive experience in modern architectural patterns such as microservices and single page applications, as well as through the application of domain driven design, test and behaviour driven development.
Michael's product delivery philosophy is a combination of "minimum viable product" and "testable, useable, loveable". He believes in delivering functionality to users as rapidly as possible to both validate the solution and to fulfil customer needs; but he is passionate about improving the customer and user experience and does not believe functionality can be complete until it is loved by the end-user.  Michael believes simplicity is key when providing customer focussed solutions, but complexity must be available to ensure customer needs are met.
# People Management and Mentoring:
As a servant leader Michael helps individuals to identify their motivation and define their purpose; he facilitate the alignment of projects and tasks to match individual's drivers whilst maintaining the business requirements to deliver useful, working products and services to customers. This focus on people reduces the churn rate of both customers and employees, lowering the longer-term total cost of ownership to the business and ultimately increasing profitability.
In terms of performance management, Michael will err on the side of mentorship. He is able to effectively bring people up to performance levels and get them motivated to do the work.
Michael proactively works to help people resolve their own issues through a combination of mentoring and providing direction. He will champion causes relating to working environment and processes to remove obstacles that prevent people from performing at their peak sustainable level.
By acknowledging and accepting that each person is unique Michael works to create an inclusive environment where people feel like they belong and where they feel safe to be their true self. He actively works with teams to help developers improve their coding abilities, understand the benefits of agile ceremonies and apply business requirements to solutions; at the same time he will work with leaders to identify the needs of a team, facilitate decision making and help them to balance the wants and needs of customers, employees and the business.
Passionate and highly experienced in agile, Michael helps teams to derive the maximum benefit from Scrum and Kanban by knowing when it is appropriate to adhere to the framework, and when it can be ignored.  Michael has the skills required to facilitate the adoption of agile practices and remove silos from an organisation. He identifies and mitigates the risks and impacts of wholesale changes required in some agile transformations; and can streamline affected processes by removing unnecessary red tape.  He firmly believes that properly funded and managed, rapid, large-scale changes can lead to greater stability and productivity for an organisation.